On 10/26/17,
we had one of those perfect opportunities in CRUDE oil,
that only Elliott wave analysis could have predicted.
HERE IT IS, BLOW BY BLOW!
In the nightly update for CRUDE oil,
I had just switched to the alternate wave count,
and the potential for a huge rally was very clear.
"The current wave count sits at a very pivotal point 'in the price structure.
With a possible third of a third wave up, on the cards over the next few weeks."
Heres the chart: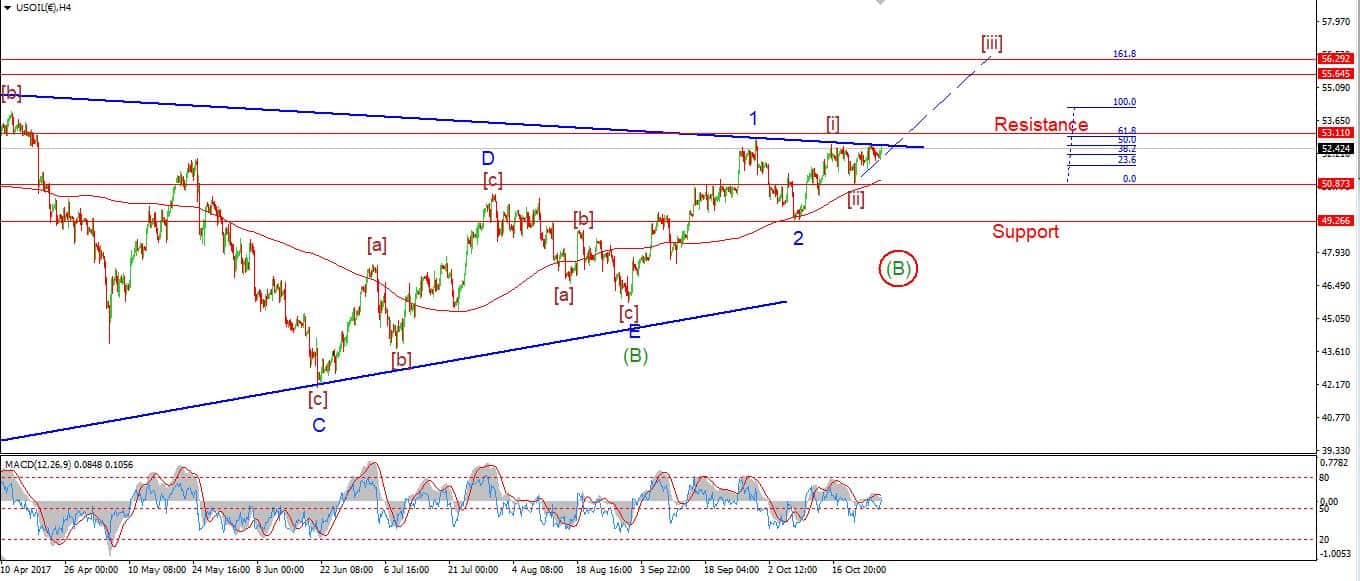 The potential was for wave (C) to rally higher, out from a triangle wave (B).
The price stood at 52.42 that night,
with the initial target set at 63.00,
which is an expected rally of 1100 points on offer,
and the pattern was clear!
"Watch for a short decline to complete wave (ii) grey.
At that point looks for a bullish break of the wave (i) high to confirm wave (iii)."
Here's What happened:

What happened over the following weeks,
is a textbook five wave rally in crude oil which carried the market 1200 points higher,
to three year highs!
When applied correctly, Elliott wave analysis does work.
A good wave count is worth its weight in GOLD, or CRUDE for that matter!
---