In September 2018,
Everyone on 'the News' called for $100 Oil.
But;
The wave count called for an Oil Price Crash!
On Tuesday October 2nd,
Crude oil was trading at $75.00 for the first time in 4 years.
Jim Cramer on CNBC said;
"don't let an overdeveloped sense of caution
trick you into missing these straightforward moves,
it could cost you!" 
---
Bullish commentary on CNBC did not stop there!
---
An over-bullish mania type behavior had gripped the market and the news.
But;
At the very same time;
My Elliott wave count quietly suggested a different future for Crude prices!
I knew a crash was coming soon!
---
On Oct 2nd,
I published this article;
.
Prices were at a 4 year high, and the world was consumed with oil price fever!
But in that article I said;
Heres a chart from that nights update:
The chart called for one more pop to the upside to above the 76.00 handle and then a crash!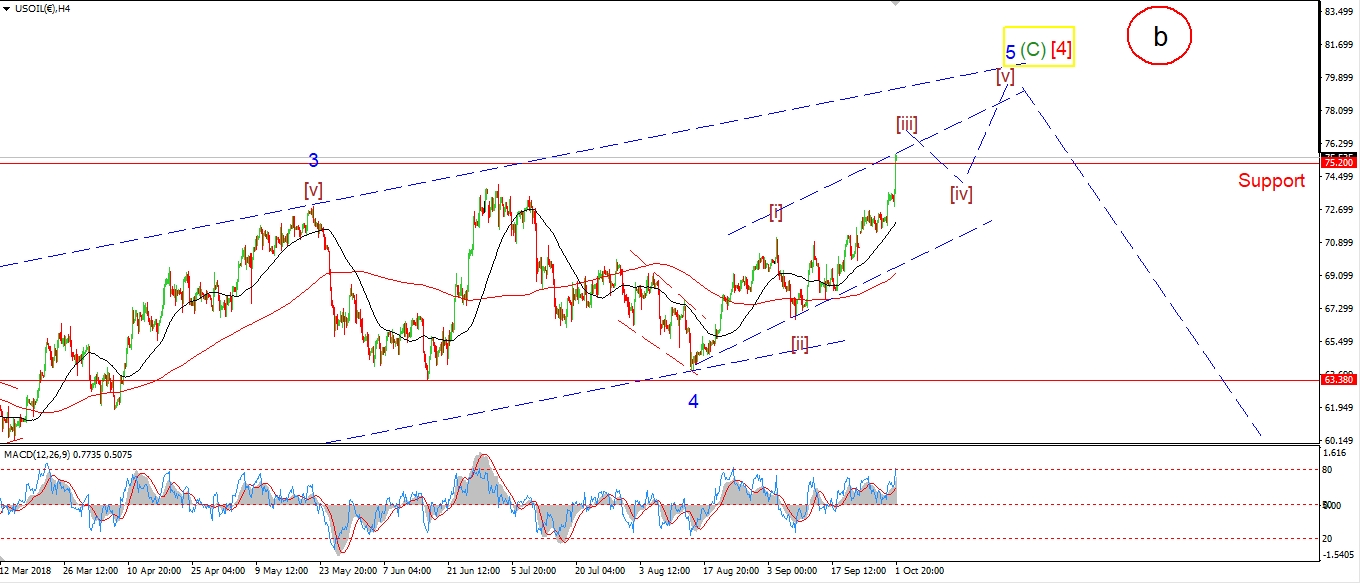 Wave [4] was complete at that high,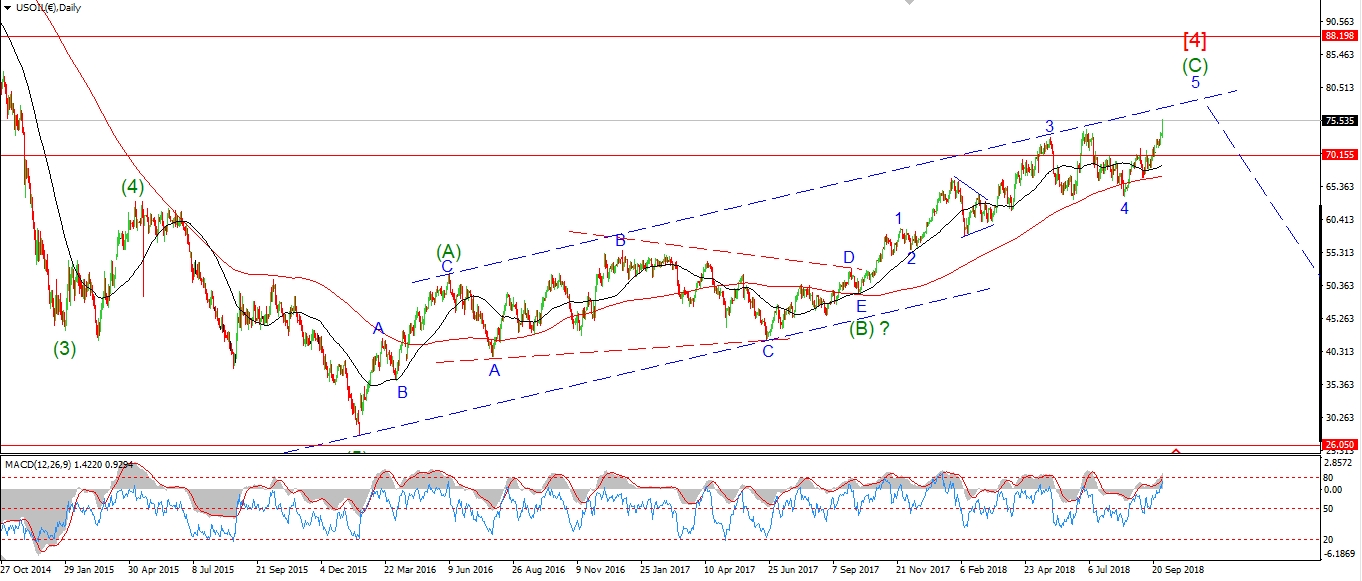 And then came a 44% decline as predicted!

The very next day, on Oct 3rd,
the price rose into 76.72 at the top.
And then;
the oil price crashed by 44% into the December lows!
Exactly in line with the wave count!
---
The price reached a low on December 24th of $42.40 a barrel.
that makes a total fall of 3360 points in 11 weeks!
That's a hell of a long way off $100 a barrel, hey Mr Cramer?
The news can never prepare you for a trend change!
But Bullwaves.org can.
Become a BULLWAVES Member,
And see the next trend before it even begins.
[/vc_column_text][/vc_column][/vc_row]
- Nightly in-depth analysis.
- Weekly videos.
- Critical turning points.