Hi there all!
Over the last while I have been searching for the final low in this long wave [ii] correction in Gold.
Two weeks ago I published the chart below as part of the nightly analysis.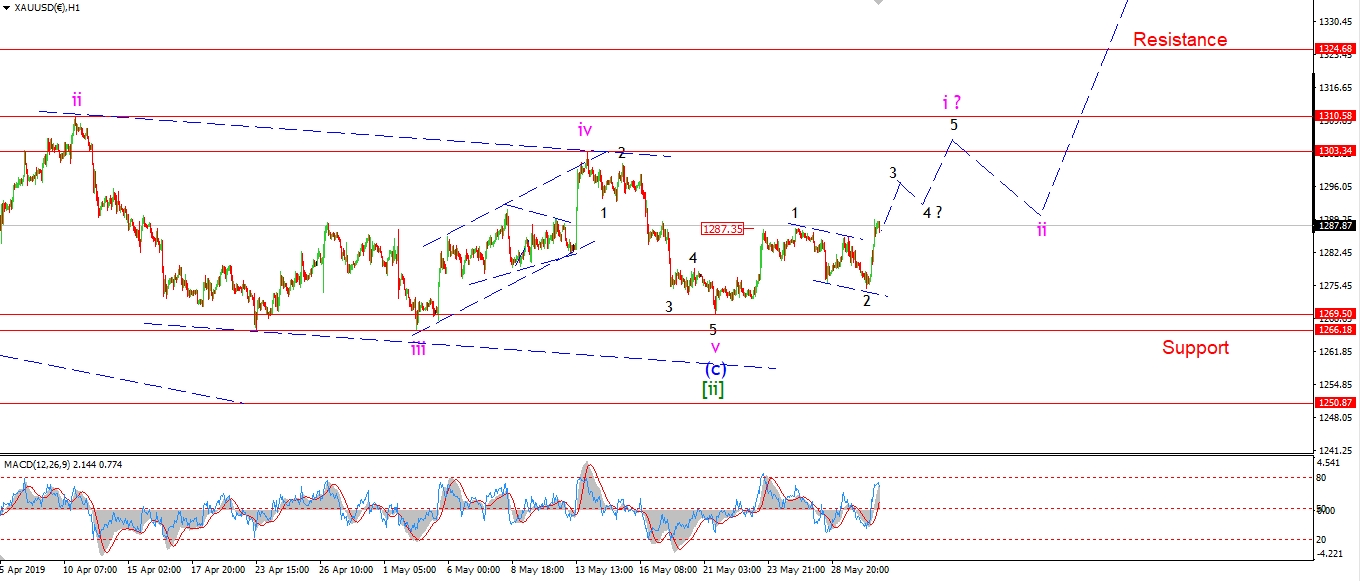 It shows a bullish setup for Gold, and called for a rally to begin imminently in wave (i) to put an end to the endless correction.
The price stood at 1287 on May 30th.
In that nights update I said :
Things are beginning to look a little more positive in gold.
If this rally continues tomorrow then a trend change in wave 'i' is a real possibility.
Watch for wave 'i' to push towards 1300 again.
Here is what happened since I published that bullish chart: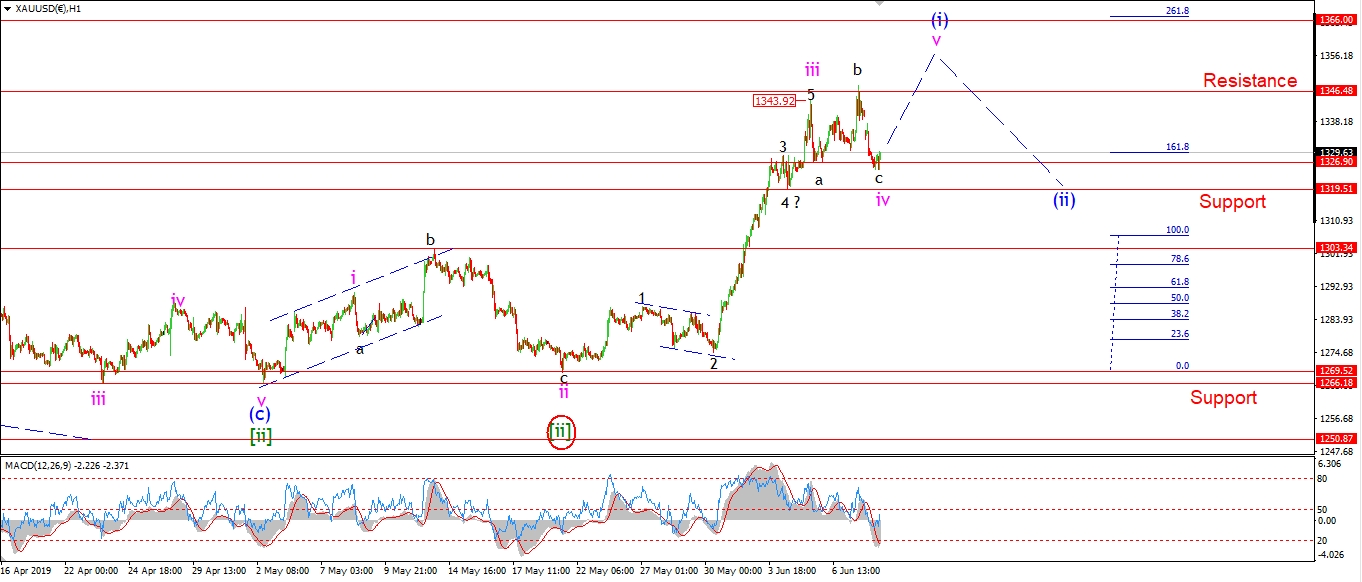 Wave 'iii' up has not disappointed so far!
Gold rallied into a high at 1348 last Friday!
Thats a $61.00 rally in Gold over a few trading days.
And going by the current wave count,
this rally should only be the beginning of a much larger trend change.
Check out the latest charts from tonights update to see what I am looking for next.