letting people know that we were walking into a complete disaster zone,
and that the bear market was about to begin.
You can see from my nightly update headlines that I was searching for the top.

The all time high in the DOW came on the 12th of February 2020,
the S&P lasted a few more days and topped on the 20th of February.
Since those highs the markets have lost a whopping 36% each!
The Dow topped out at 29586 and has crashed by 10650 points off that high, a drop of 36%.
The S&P topped at 3398 and crashed 1219 points, a drop of 36%
These declines have taken little more than a month to play out and may well be the beginning of a larger bear market.
---
Check out my weekend update from the 14th of February - where I was looking for the decline to begin!
---
So How did I see this coming?
---
On February 19th I released these charts;
The Daily Chart;
calling for an immediate crash towards the lower trend line at 18000.
The 4hr Chart;
calling the top in place for wave '5' of (5) of [5].
Hourly Chart;
looking for a lower degree five wave move to begin the larger collapse.
---
Feb 19th - I posted this warning;
---
We should see the price return lower tomorrow and accelerate into a possible third wave.
A break of 28891 would greatly increase the chances of this bearish scenario.
So lets see if we can reach that low tomorrow.
Tomorrow;
Watch for wave 'iii' down to gain control and pull the price down below that initial support at 28891.
Check out the original post here.
---
The wave count was pointing to a major crash dead ahead.
A crash which I spoke about this on my weekly videos also,
---
After all the warning signals I have given,
the crash finally began on the week of the 23rd of February.
And here is what happened so far.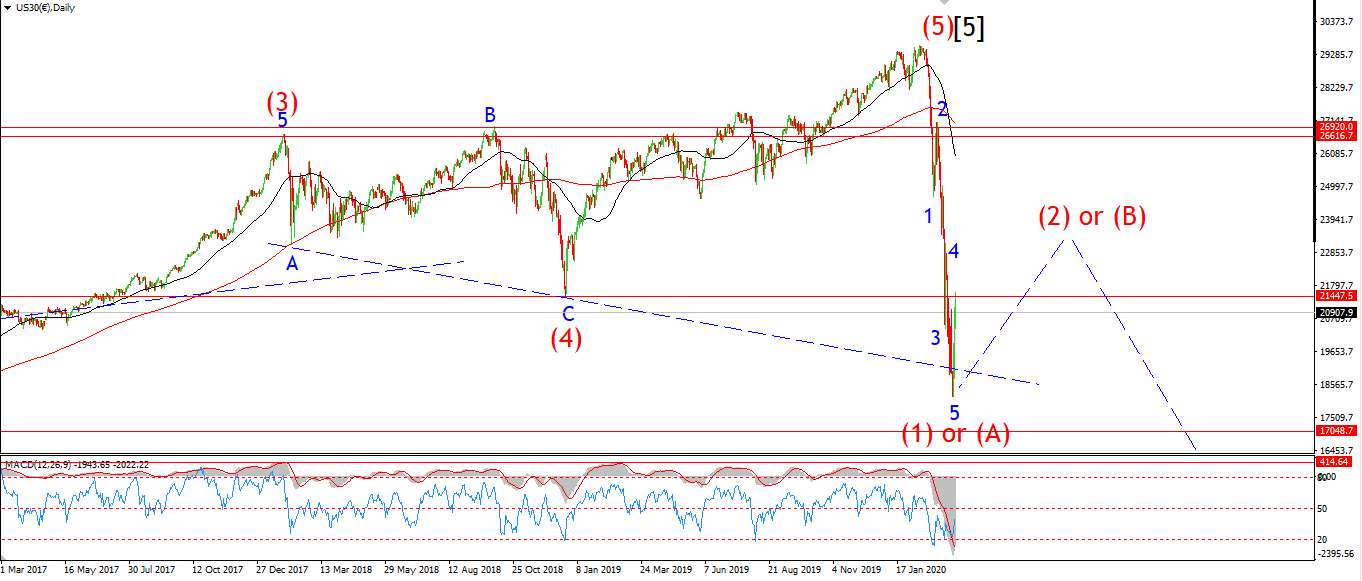 The crash off the highs has been spectacular for sure,
but this crash is only the first leg down in what should be a much larger structure now underway.
If you want to track the development of this bear-market as it happens,
and get my nightly updates to help you prepare for the wild action that is to come!
---

---
See the NEXT BIG move before it even begins!
---