I want to show you the power of a good wave count,
and how it can help you see through the 'news', and all the crap that floats around it!
On the 27th of April 2019, the world was Bullish beyond belief on oil!
But that night I posted

this SUPER BEARISH video

on my youtube channel and Blog,
calling for a massive crash in crude oil to begin.
My nightly updates were screaming about the bearmarket in oil to come every night -
---
Oil had just hit a high at $66.56 that week, and CNBC was Bullish beyond belief!
On the other hand,
I was looking ahead to a major bear-market,
with a target below $20.00 for crude oil!
Here is the chart I was working with.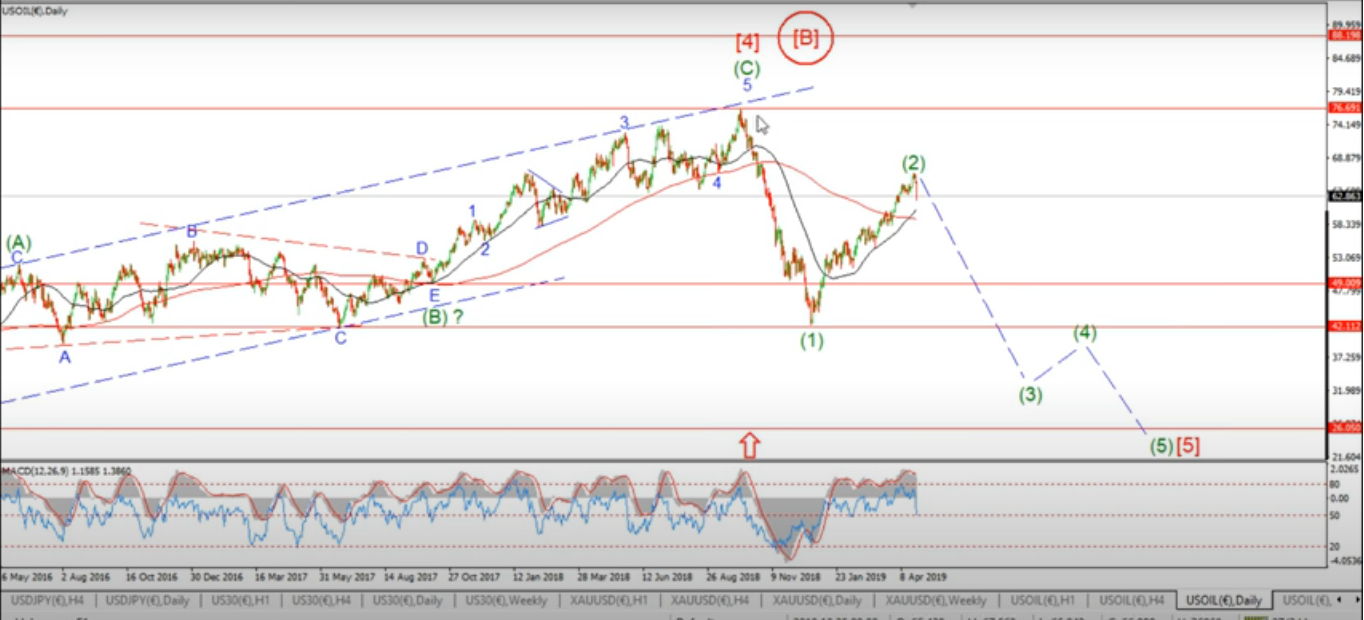 ---
In the video below,
I laid out the case for a Crash in the oil price to below the $20 handle,
as a large fifth wave was getting underway.
---
---
If you are a keen market follower like myself,
then you know what has happened since that BIG call I made back in April 2019 exactly one year ago!
Heres the chart: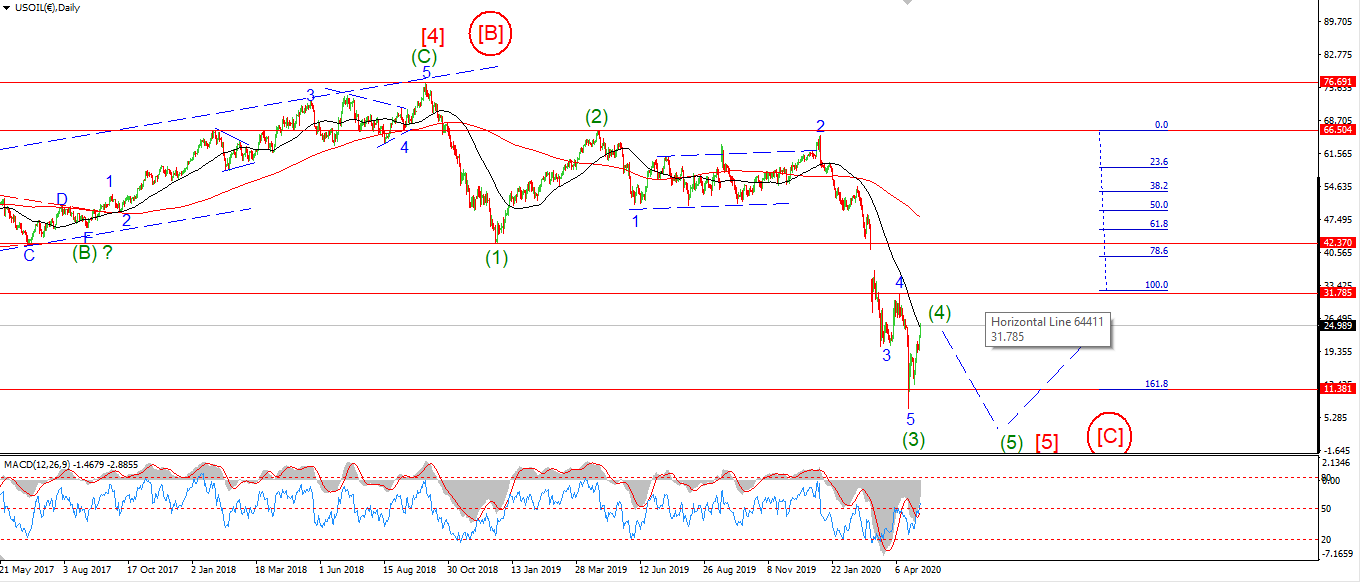 That simple wave count called a massive crash in the oil price over the last year.
Crude oil broke WAY below the $20 level by the end of wave (3),
collapsing by over 6500 points that is Over 100% in April this year!
The price of the May futures contract actually went to NEGATIVE $40 per barrel!
Now that is one seriously accurate call against the grain of the market consensus!
All from a simple wave count!
---
If you want to see what the wave counts are calling for next,
in crude oil, the stock market and the FX markets.
---
CAN YOU AFFORD NOT TO?
---