---
Hi there all, welcome to this evenings update.
---
EURUSD.
---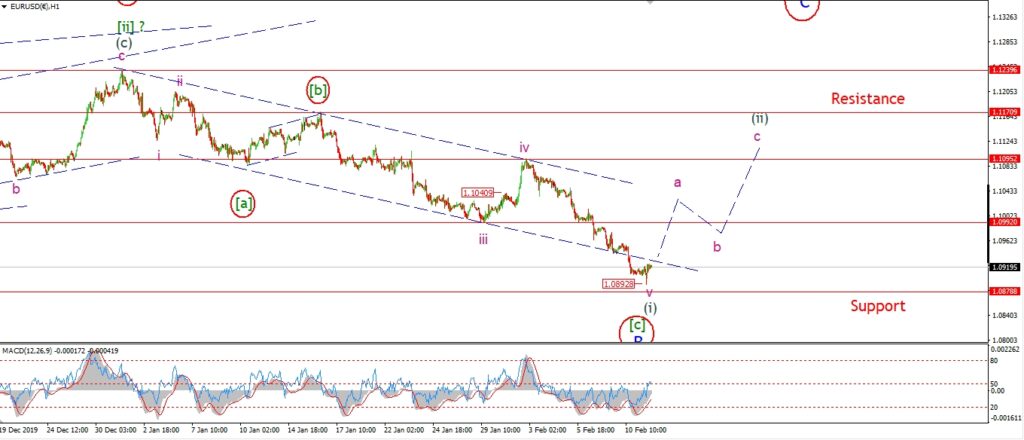 EURUSD 1hr.
---
I am not known for being a EURO bull that is for sure,
but his market needs a rally to clear out the entrenched bearish sentiment
that has gripped this pair for a while now.
The low of todays trade came in at 1.0892.
This is 14 pips above the next major support level at 1.0878.
The price did spike higher off that low which is interesting
as this could easily be the beginning of a rally in wave 'a' of (ii).
Tomorrow;
watch for wave 'a' to reverse higher and take out 1.1000 at a minimum
before correcting to a higher low in wave 'b'.
---
---
GOLD
---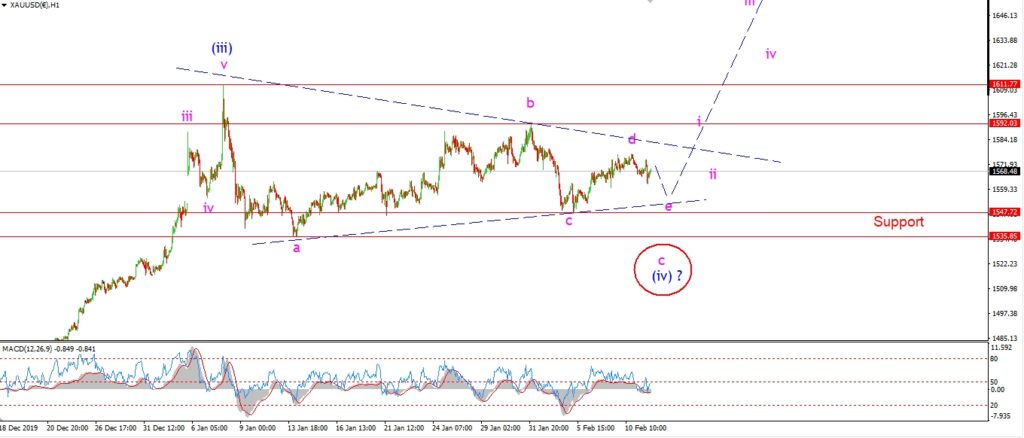 GOLD 1hr.
---
GOLD is continuing to range sideways day after day.
And I am wondering if this is actually a triangle in play for wave (iv) blue.
This does explain the endless grind in the action
and the noticeable range contraction.
So with this in mind I have labelled the move as a triangle today to see how it plays out.
Wave 'e' should draw to a close soon and give way to a rally to begin wave (v) of [v].
Tomorrow;
If the price falls below 1547,
that will rule out the triangle and I will revert to the alternate idea.
However a rally from these lows to break 1592 will signal wave (v) has begun.
---
CRUDE OIL.
---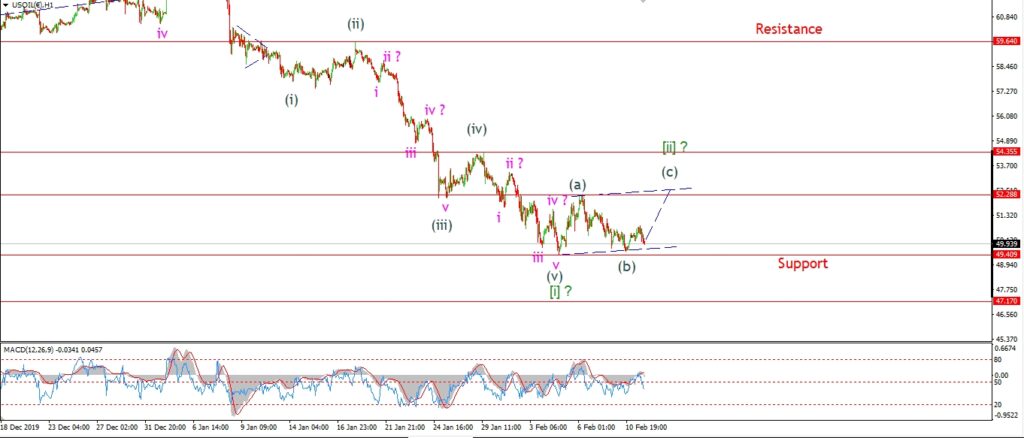 CRUDE OIL 1hr.
---
The oil market is finding it suspiciously hard to rally,
given that this the best economy that the world has ever seen and all that!
Well in terms of the wave count,
the price is finding it hard to push higher in wave 'c' of a possible wave [ii] correction.
The high of wave (a) of [ii] lies at 52.28,
so this is the minimum target for wave (c) to complete.
I would prefer to see a rise into the previous fourth wave at 54.35 before turning lower again.
Tomorrow;
Watch for wave (c) to continue higher again.
49.40 must hold on the low end in order for this count to remain valid.
---
Want more Elliott wave insight every night?
---