---
In December 2019 USDJPY was suck in a ranging stagnation and most analysts read that as a sign that the USD had topped out for good.
BUT;
The wave count at that time painted a completely different Bullish picture though!
I was looking at the completing moves within a very large contracting  triangle pattern.
This pattern was calling for a rally out of the lows,
to begin a new bull move in the USD.
Here is how that played out on the charts at the time.
---
USDJPY Daily chart December 2019:
---
---
USDJPY 4HR chart December 2019:
---
---
As you can see from the charts above,
the triangle pattern was due to complete a very large [B] wave in the area of 107.00,
and then the price should rally off the lows of wave [B] to begin wave [C].
---
On January 3rd I released this chart showing the final waves of that triangle almost complete.
---
The alternate count allowed for one more low to be created to complete the decline.
But this chart was very bullish indeed,
and the wave count called for a rally to begin in wave [i] up very soon.
The price was hovering at about 107.70 that evening and the turn higher was imminent.
---
The Following Monday saw the turn higher begin:
---
---
The price did trigger the alternate count over the coming days, 
but the rally was now in place off the wave [B] low.
---
---
That rally continued higher in wave [i] green over the following weeks,
and the price reached initial resistance the next week, before showing signs of a correction developing.
---
---
After calling the the rally in wave [i],
the pattern was then looking for a decline into wave [ii] to begin.
And here is the latest chart to show how that developed.
---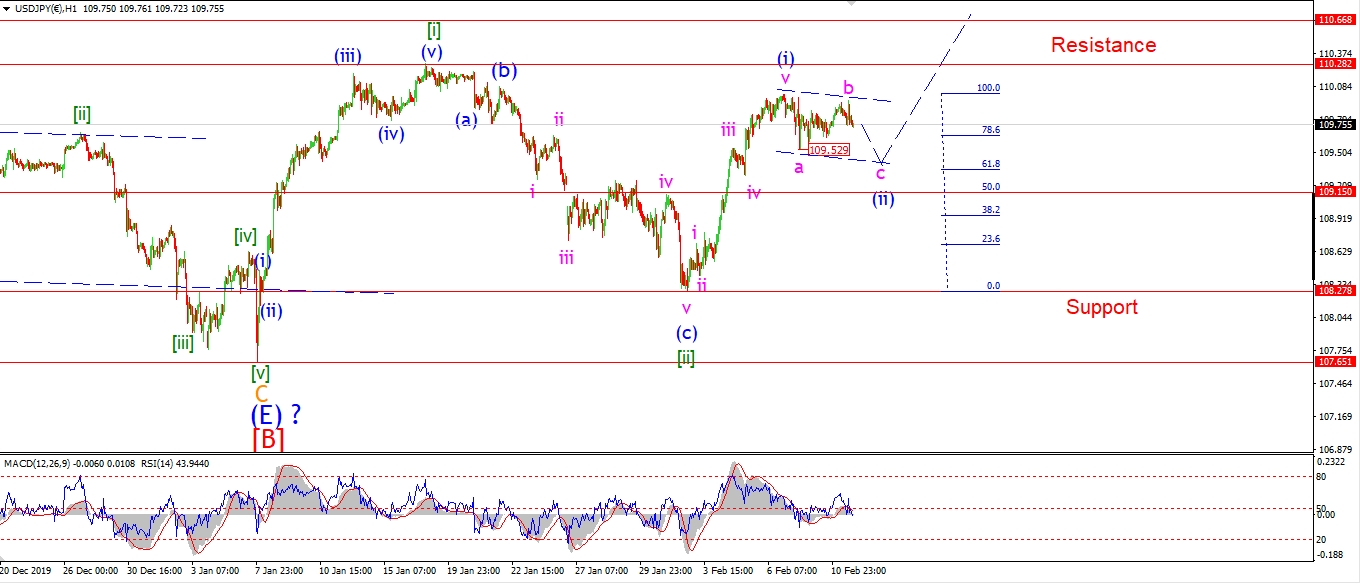 ---
USDJPY rallied 270 pips into the wave [i] high before correcting.
But the wave count is not finished yet!! 
To Find out whats next for USDJPY, 
---

Join Risk free today,
and see our predictions for the biggest markets in the world.
---