---
GOLD
---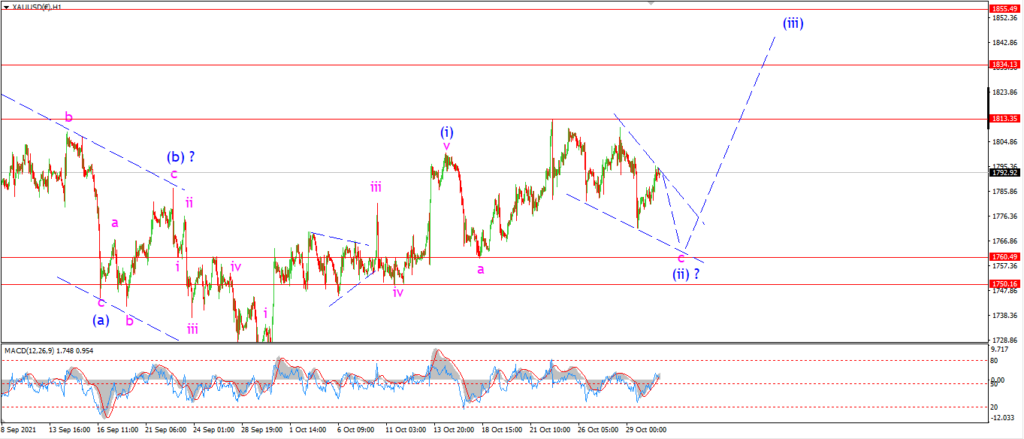 GOLD 1hr.
---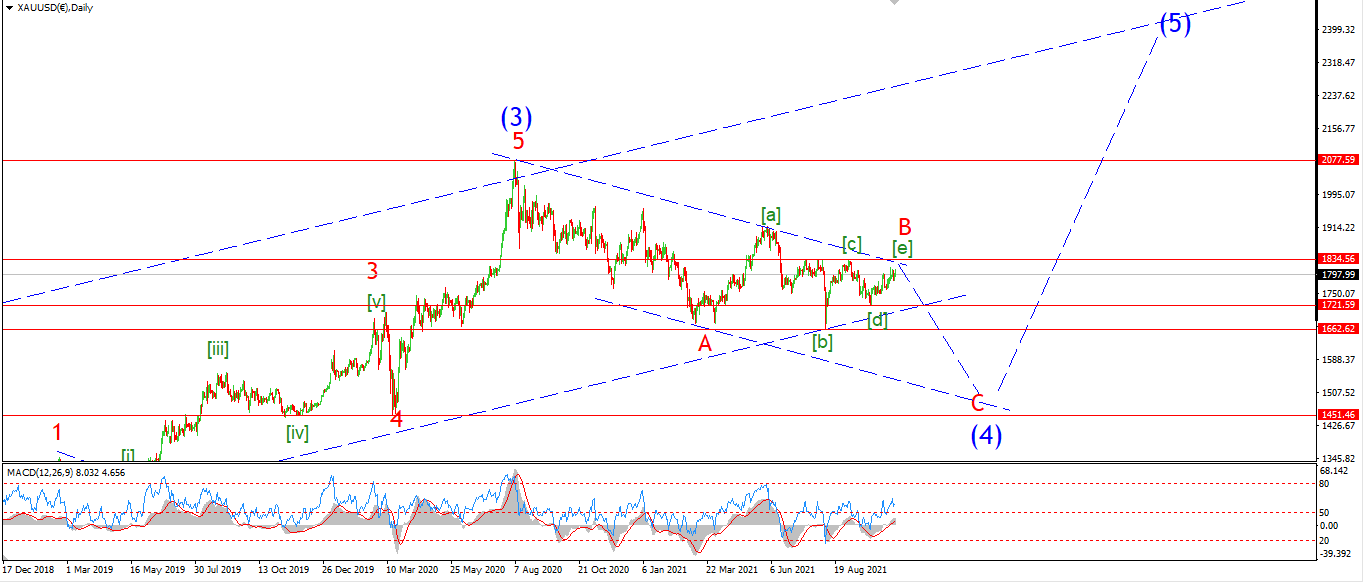 There has not been any sign to either rule in or out the bearish alternate count shown above yet,
so I am holding onto it until we can completely rule it out.
I think if we see a push above 1835 again that would be enough for me to discard that triangle idea in wave 'B',
and then I will just concentrate on a big third wave up.
On the other side of that equation we have the 1721 low.
If that level breaks,
then we are looking at a real breakdown scenario into the 1550 area again
as per wave 'C' in the alternate count.
I don't want this to happen,
but it is a possibility that I can't ignore.
Tomorrow;
Wave (ii) needs to close out early this week and then accelerate higher into wave (iii) of [iii] by the end of this week.
That is the bottom line here!
Watch for a final low in wave 'c' of (ii) tomorrow and then a turn higher on Wednesday.
---