On Friday March 23rd last,
the stock market plunged in futures trading and the market opened with a BIG gap lower.
This action scared the daylights out of everyone from wall street right up to the FED and the government.
And the projections for a continued decline were everywhere.
When the market reaches a point of extreme fear, that is usually when you should start looking for a bear market rally to begin.
And on the morning of the 23rd of March I published my weekend video with this title:
That analysis was calling for a low in a possible third wave down to end,
and then a big rally in a correction higher to begin.
In the Video,
I called for a rally from the lows of 18230,
up to about 22000 at a minimum.
---
Panic means a LOW in wave 1 is near. 
---
---
Here are the charts I published for the DOW and the S&P500 on the evening of the 23rd of March:
DOW Jones: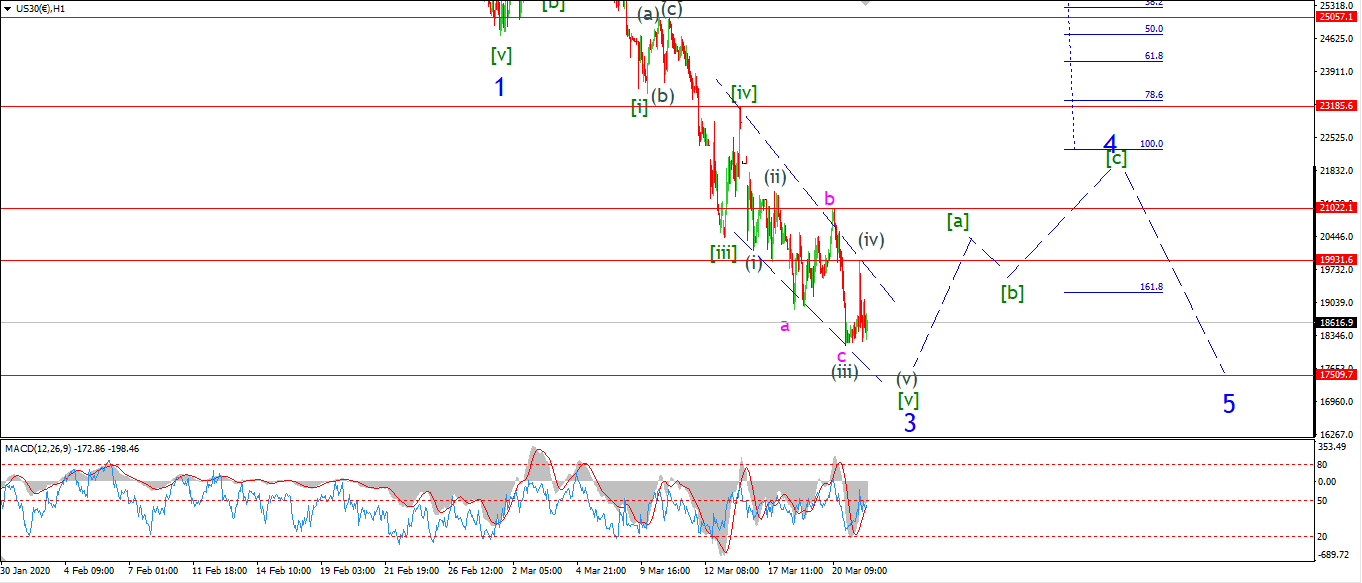 S&P500: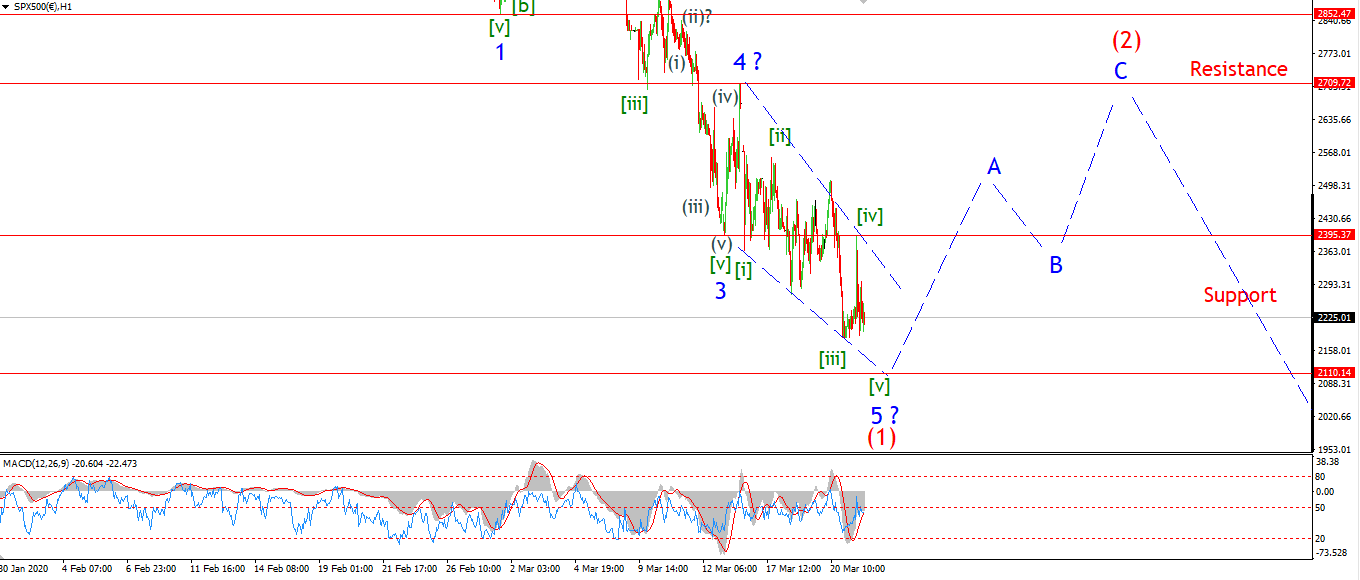 The Market actually bottomed that day,
reaching 18230 on the DOW and 2179 on the S&P500.
Off that low we have seen a rip-roaring corrective rally in three waves,
which has retraced about 50% on both indexes.
---
The next weeks video,
further clarified how this correction should pan out.
And I called for the rally to top out around the 24000 level in the DOW.
---
The inevitable Dead Cat Bounce arrives!
---
Here is the main chart I was working with in that video, as a model for the correction: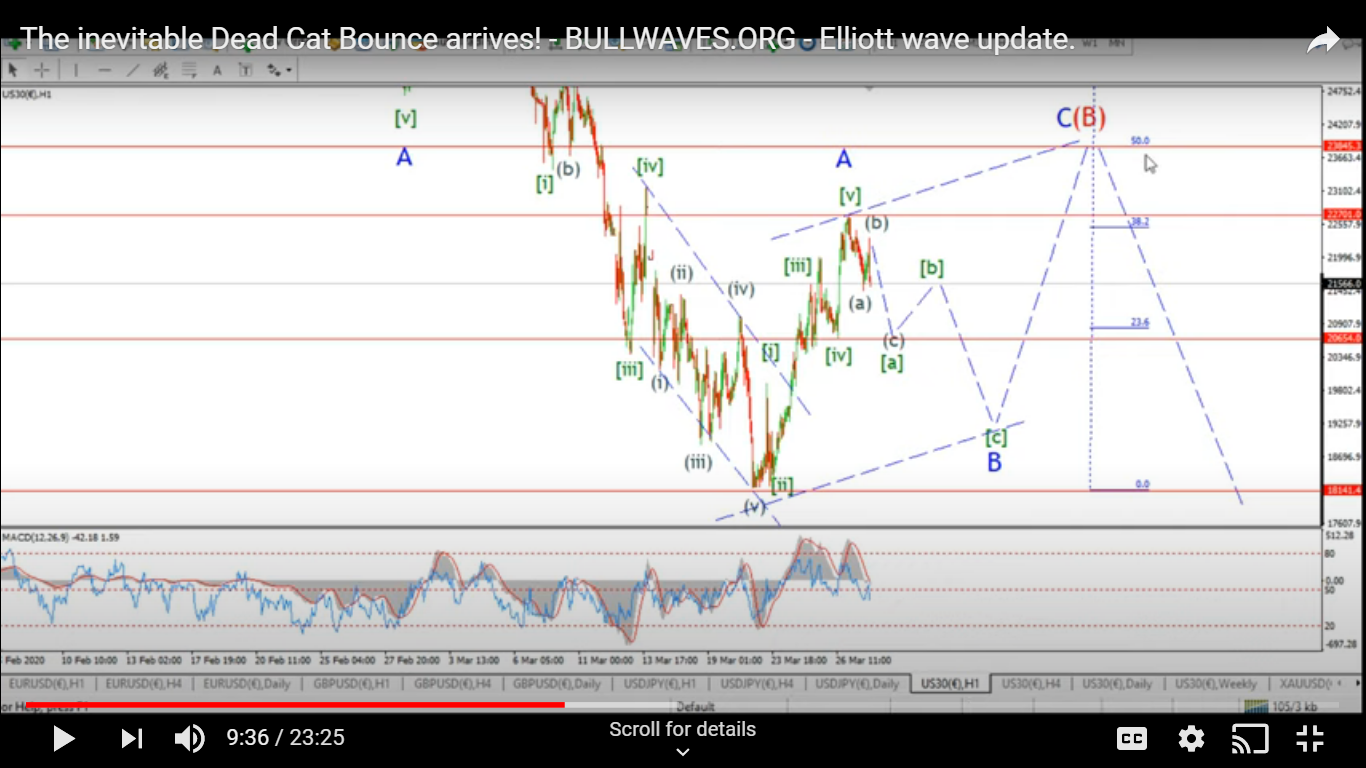 The chart projected an end to the wave (B) correction at 24000.
This week the DOW reached 24008.
The rally in the DOW amounted to about 5800 points overall,
and the S&P rallied 650 points in three weeks!
---
The DOW: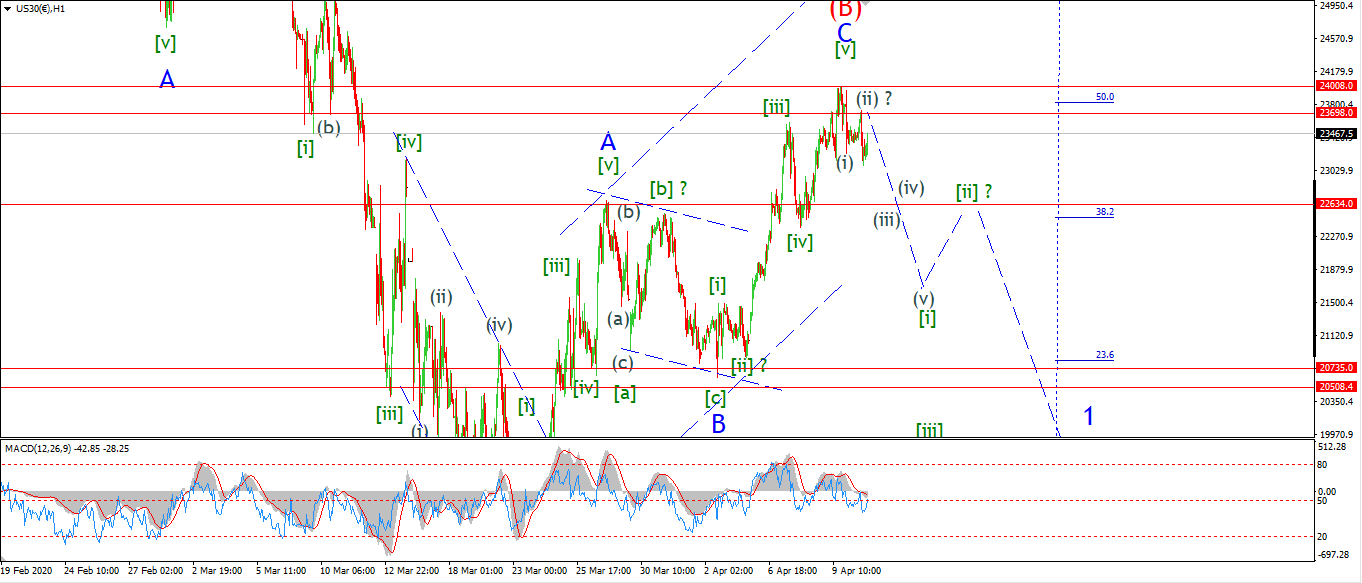 The S&P500:

BUT;
This huge rally is still counted as a correction higher,
and the real question is - What happens next???
---
If you want to track the development of this bear-market as it happens,
and get my nightly updates to help you prepare for the wild action that is to come!
---

---
See the NEXT BIG move before it even begins!
---