Good evening all.
This is a list of the sales of stock held by insiders last week.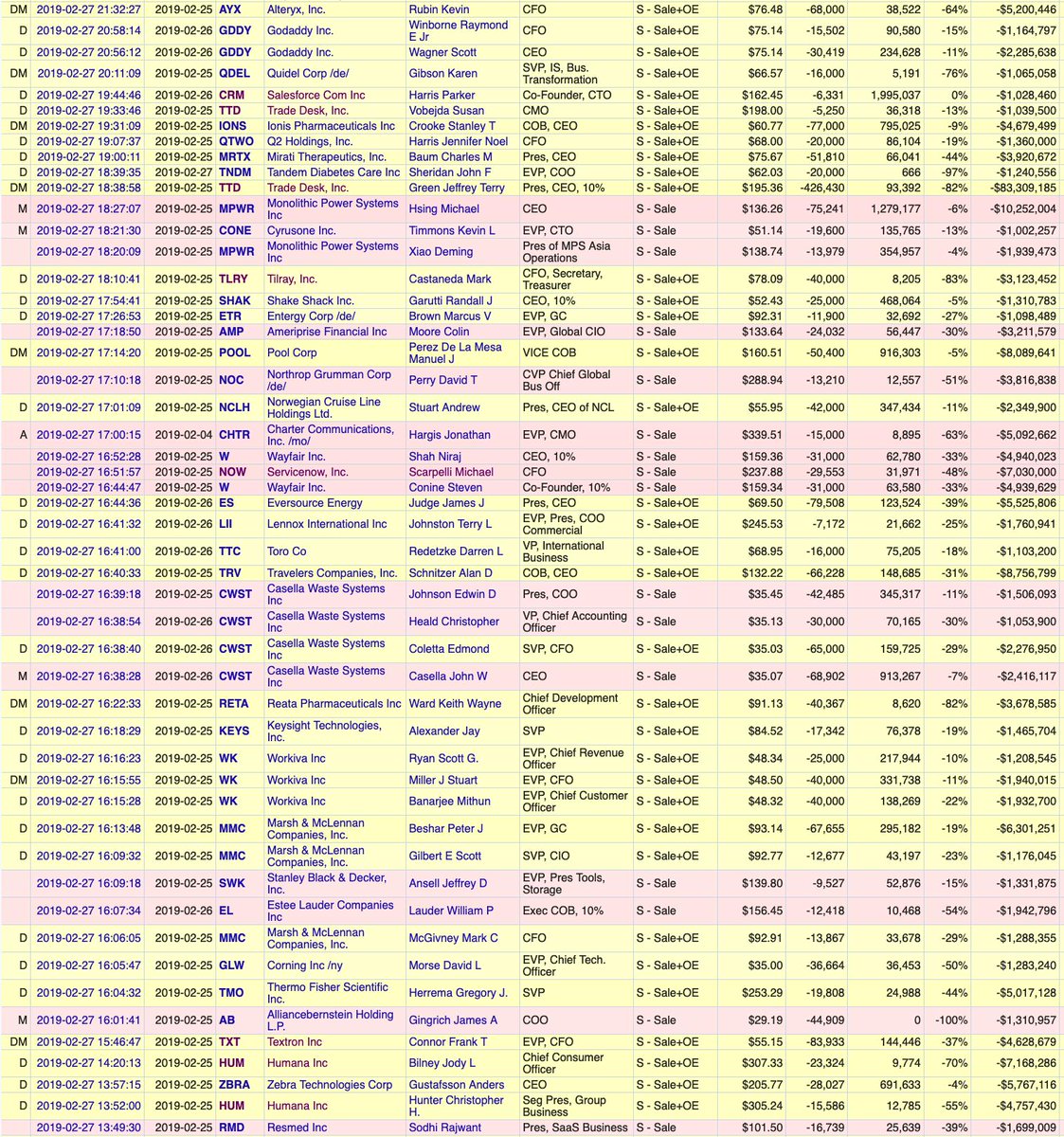 Now why would corporate insiders be selling their holdings if they believed the prospects for the companies were looking good?
I mean this is a bull market right?
So these guys should be holding onto their stock?
Straight down to it tonight.