Howdy folks.
Wave three is a thing to behold!
Two weeks ago I published this chart below.
It shows a developing bearish setup for Crude oil, and called for a third wave decline to begin imminently,
the price stood at 61.28 that night.
In that nights update I said :
A break of that wave (b) support at 60.77
should be enough to confirm the larger bearish outlook for a decline into wave [iii].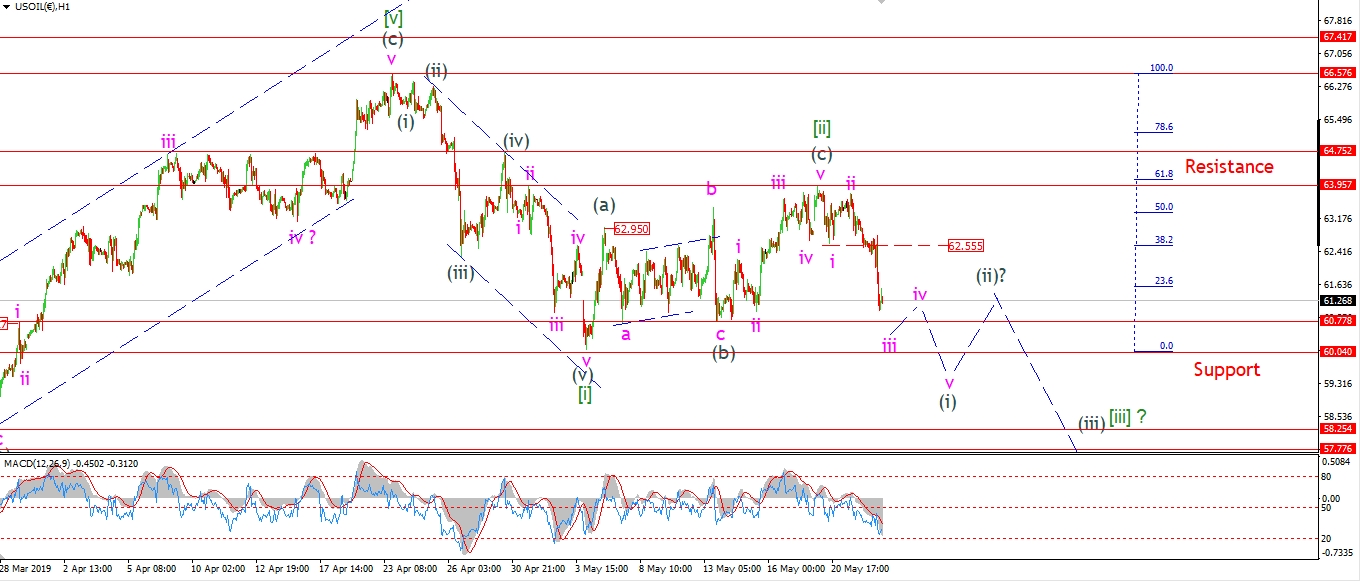 Wave [iii] down has not disappointed so far!
The price is now down over 1100 points from that night, reaching a low today at 50.64.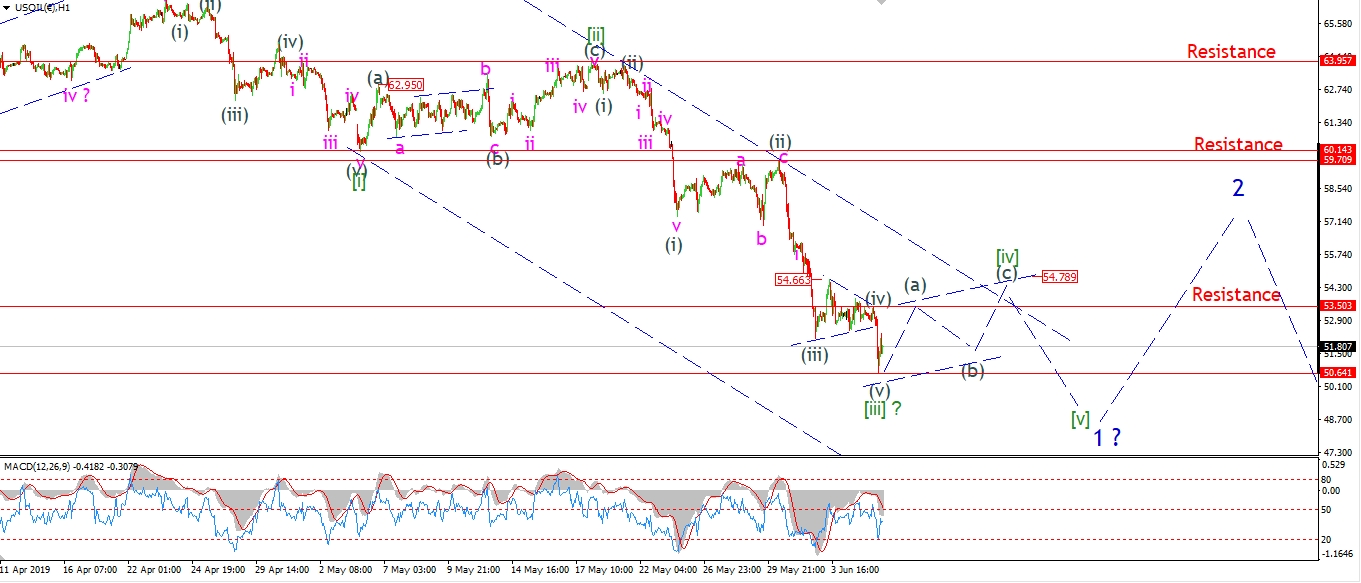 Check out the latest charts from tonights update to see what I am looking for next.