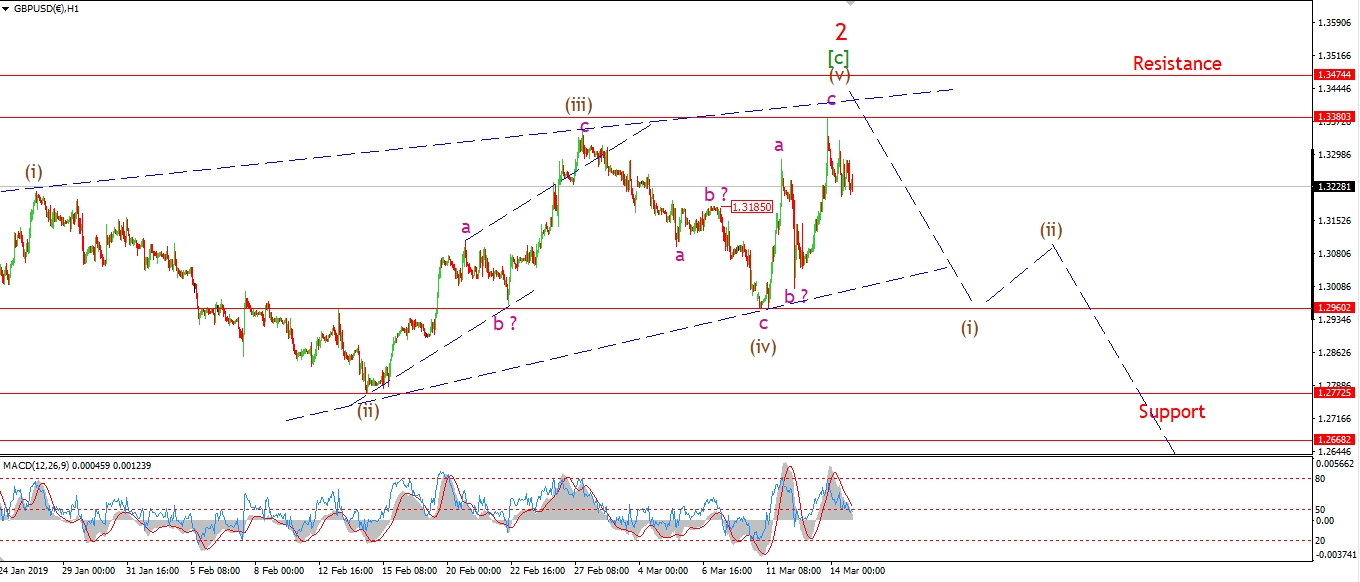 The short term chart was showing an ending diagonal coming to an end.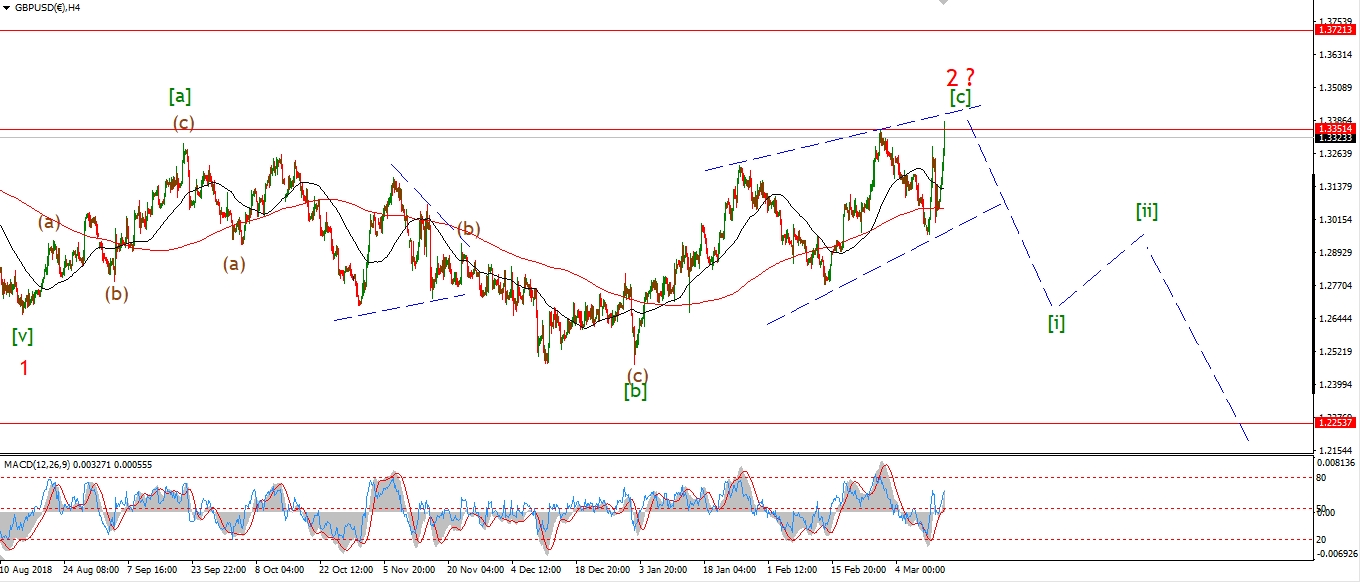 This ending diagonal was part of larger three wave correction labelled wave '2' shown above.
Here is what the pattern called for next:
Tomorrow;
Wave (v) has completed a three wave pattern at last nights highs,
So the ending diagonal should be complete.
Watch for wave (i) down to begin tomorrow.
1.3380 must hold for this to occur.
---
This is what happened next in GBPUSD:
---
1.3380 did in fact hold from that date on.
And then GBPUSD dropped 580 points over the following month.
This should prove to be part of a longer slide into a fifth wave of an ongoing bearmarket in cable.
Don't miss the next big move
in the the GBPUSD!
Join Bullwaves.org now.
Nightly Elliott Wave Analysis for;
---
GOLD, SILVER, DOW Jones, 
S&P 500, 
US 10YR,
WTI Crude Oil,
EURUSD, GBPUSD, USDJPY.
- Nightly in-depth analysis.
- Weekly videos.
- Critical turning points.